How to Save A Video from Twitter On Your Device?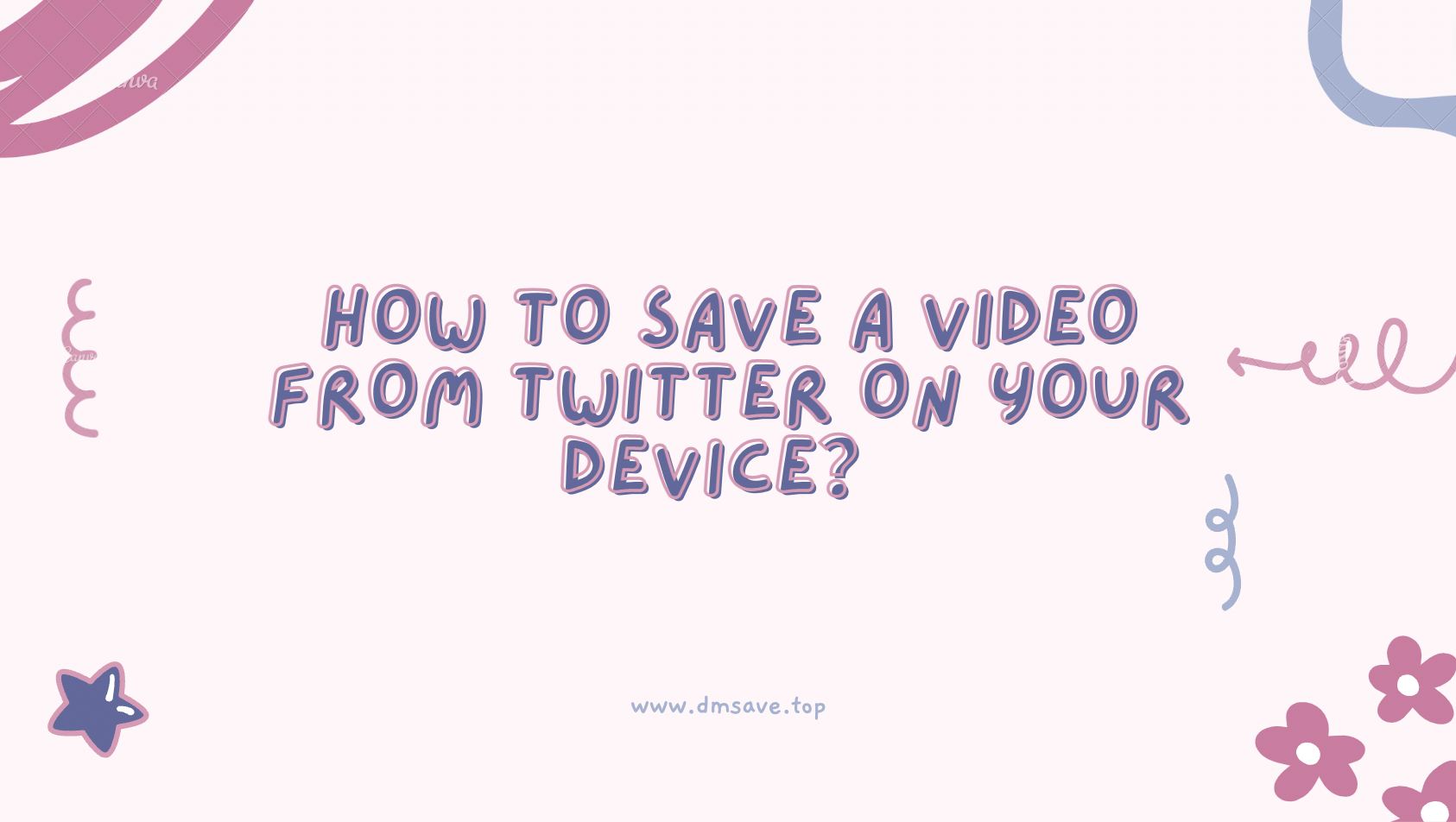 If you're a Twitter user, you'll be amused or impressed countless times by its great videos, and when you want to save it on your device to watch offline, you won't find the option to save or download anywhere.
So, if you are looking for the best solution on how to save Twitter videos in your device, please keep reading this article where I will show you three downloaders to save Twitter videos and how to use them.
How to Save Twitter Videos?
Use Online Twitter Downloader on Any Device
Online video downloader is a tool that provides users with download services on web pages, and is generally free. But when you search, you will find that there are too many online video downloaders on the market. If you really don't know how to choose, Video Downloader Professinal can be your first choice.
Why Choose Video Downloader Professional?
Absolutely safe. The Video Downloader Professinal website promises not to collect your private data nor to contain any malware affecting your device.
Completely free. You can save unlimited Twitter videos on the Video Downloader Professional website at no cost.
Fully functional. You can not only download Twitter videos on this site, but also videos, pictures from popular platforms like YouTube, TikTok, Pinterest, Vimeo, Twitch, etc.
Works with all devices. You can use it on Windows, MacOS, Android, iPhone, etc.
How to Use Video Downloader Professional Online?
Step 1 Go to Twitter and copy the link of the video you want to save to your device's clipboard;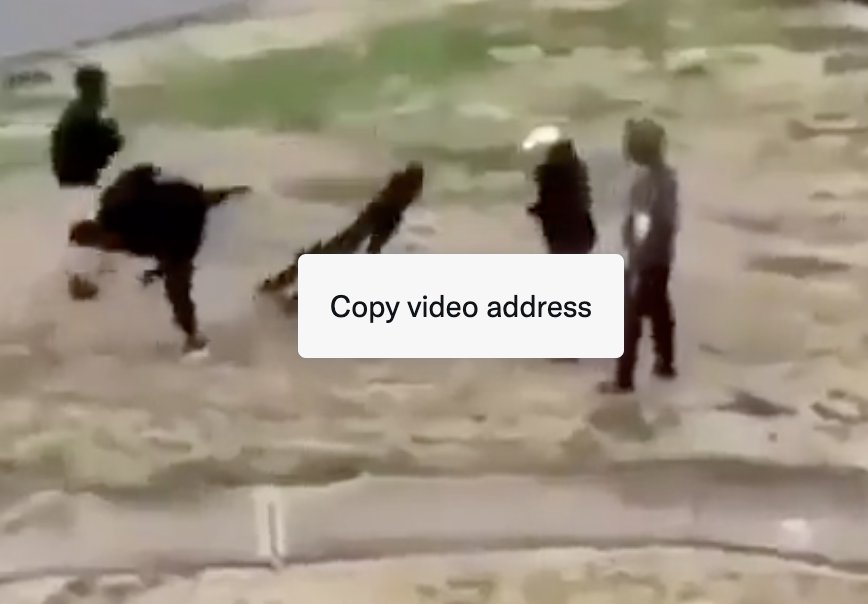 Step 2 Search for the URL of Video Downloader Professional [ https://dmsave.top/ ] on your browser or directly click the button below to enter the website;
Step 3 After opening the page, you will see an input box and a download button, please paste the link you just copied and click the download button;

Step 4 You will see an action panel that requires you to select a quality Twitter video to complete the download.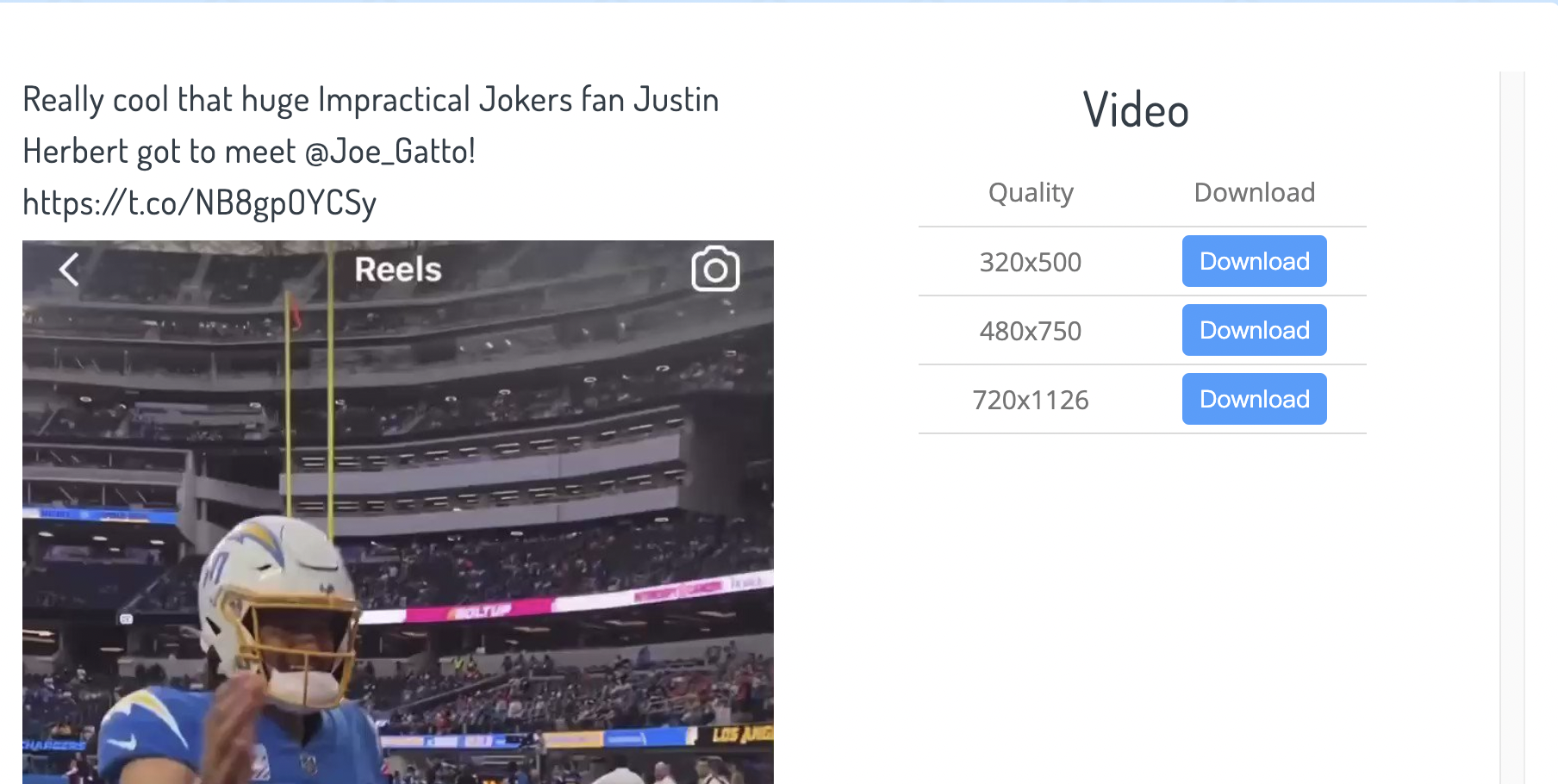 Use Browser Extension on Your Computer
If you use Google Chrome or Edge browser, you will have the opportunity to use the browser extension version of Video Downloader Professional. It greatly reduces the time you might waste by copying and pasting, and you can simply click the download button that appears in the lower right corner of all Twitter videos, or download them in the list of videos provided by the extension.
How to Use Browser Extension to Save Twitter Video?
Step 1 Install Video Downloader Professional into your browser and keep it enabled;
Step 2 Open Twitter and refresh the page several times, you will see the download button in the lower right corner of the video; or you will see all the Twitter videos you have browsed on the current page after you click the expand button;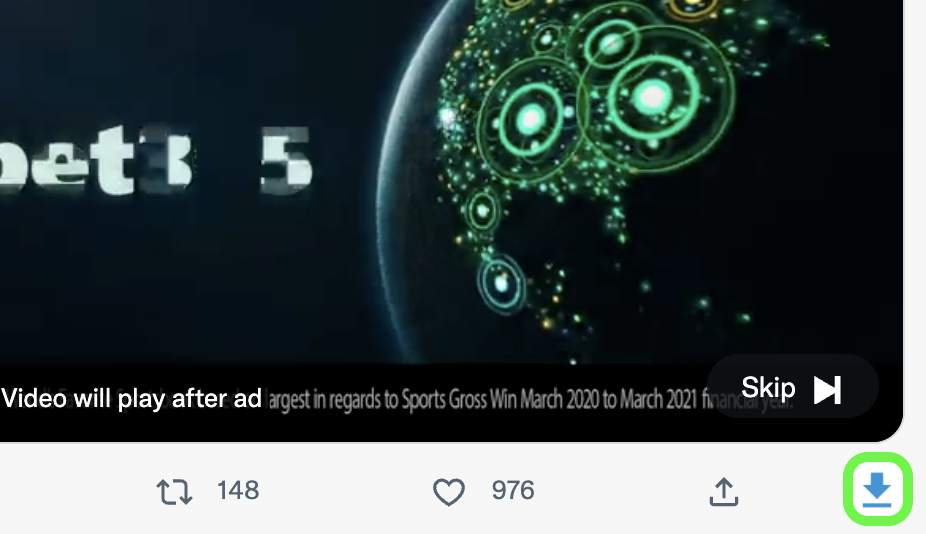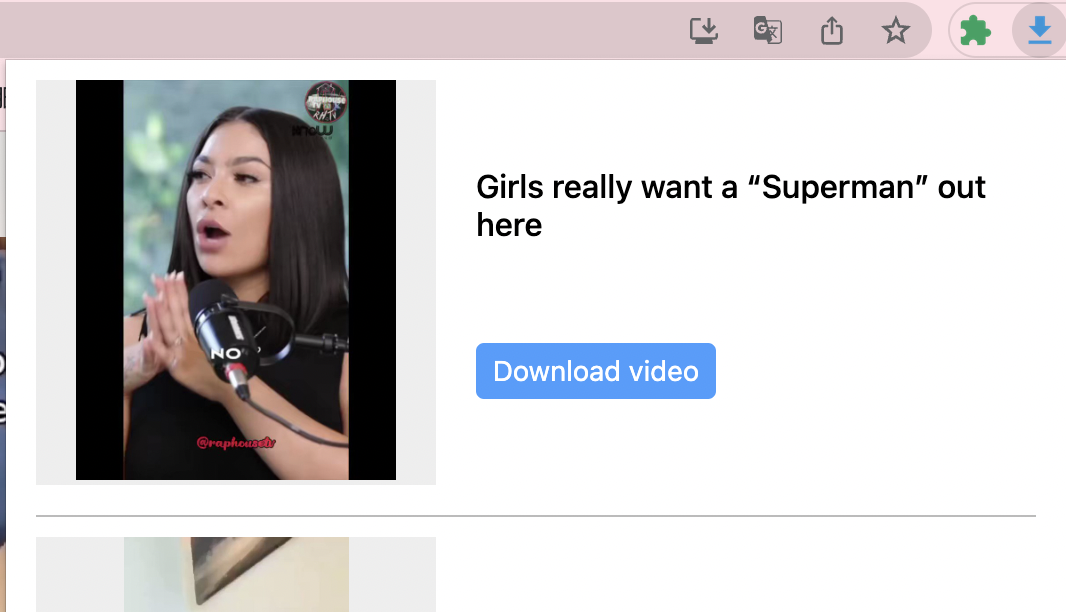 Step 3 Click the download button, Twitter videos will be saved in the download history of your browser by default, find out which folder they are saved to and open them.
Use Shortcut on Your iPhone
If you are an iOS user, you can also use the system-supported shortcut function to save Twitter videos. iOS has many shortcuts to help users use iPhone more conveniently. The shortcut to save Twitter videos is TVDL v3.1 shortcut, click here to save it in your iPhone's settings.
How Do I Use The TVDL v3.1 shortcut?
Step 1 Open this shortcut and add it to your iPhone;
Step 2 Open Twitter on your iPhone and click Share Button > Share via... > TVDL v3.1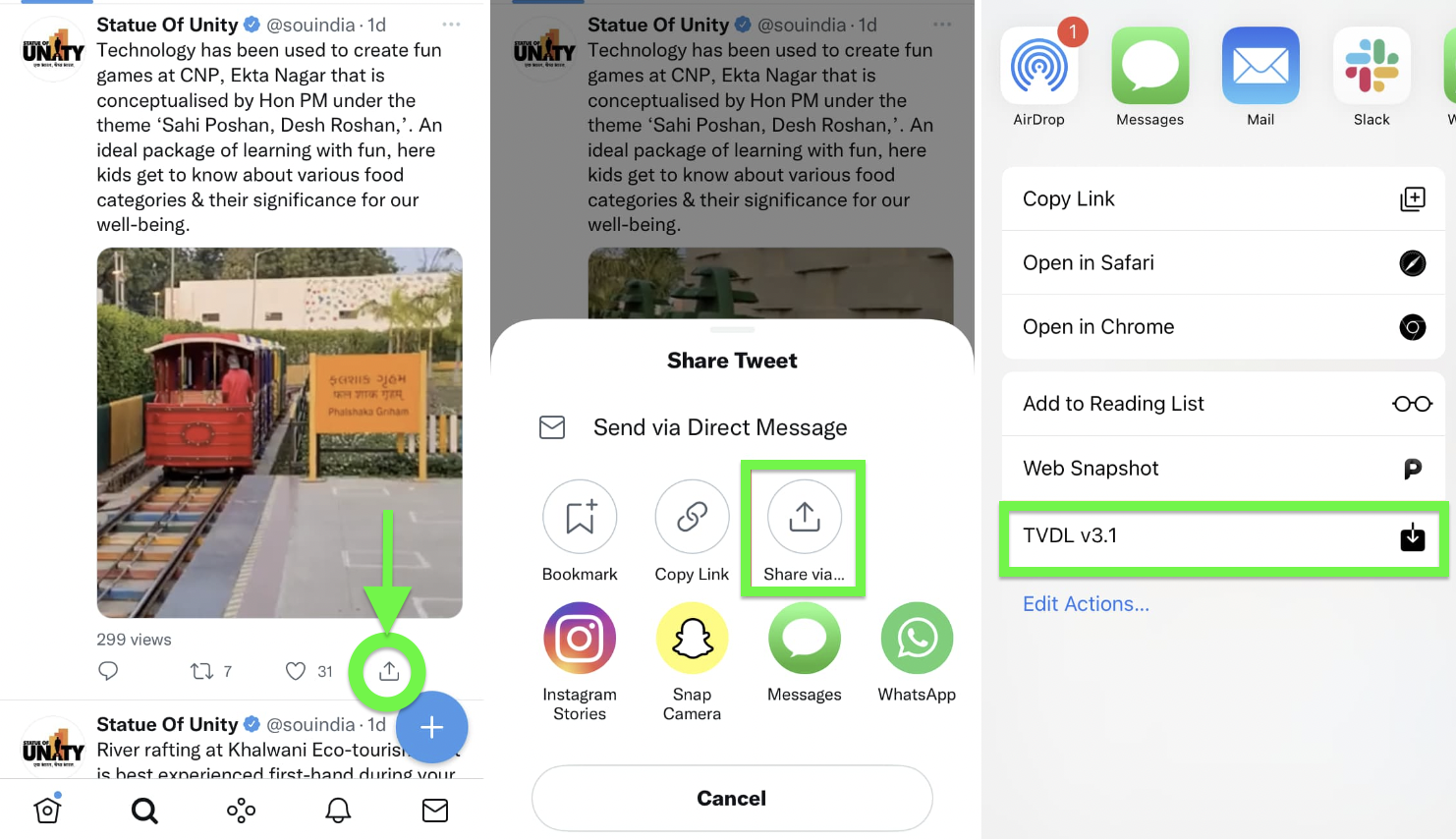 FAQ
How Can I Save A Video from Twitter to My Camera Roll?
After saving Twitter videos on your phone according to the above method, you can directly go to Camera Roll to view them offline.
What Is The Best Twitter Video Downloader?
In my opinion, safe and effective Video Downloader Professional is the best Twitter Video Downloader.
How Can I Save GIF from Twitter?
Like Twitter videos, Twitter Gifs cannot be saved directly. You can use any of the tools above to save.