How to Download Pinterest Images & Videos?[Contains Bulk Download Method]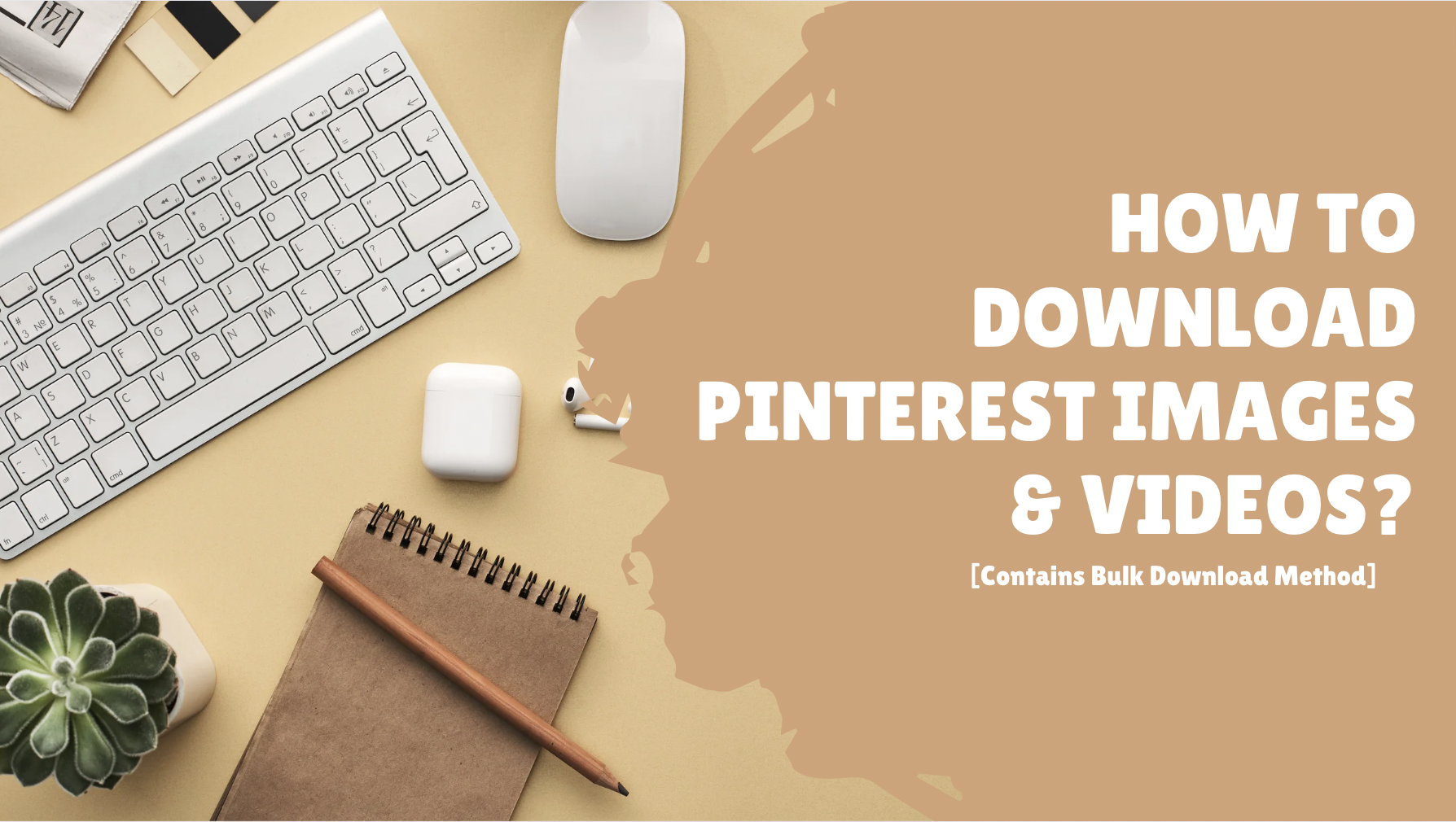 Are you still looking for the latest way to download Pinterest pictures and videos?
I know that Pinterest, as the most well-known media material library, has gathered many wonderful inspirations from creators, so that many users go to Pinterest to download the material they need. If you also need to find inspiration for your works and add rich creative materials, then come and learn how to download them.
Quick Read Tutorial Table of Contents
How Can I Download Pinterest Images?
1) Pinterest official download method
Pinteset allows users to download images that are available in all creator settings, the method may vary depending on the device you are using.
If you use a computer to download Pinterest images, read this tutorial:
Step 1 Please open the Pinterest website on your computer;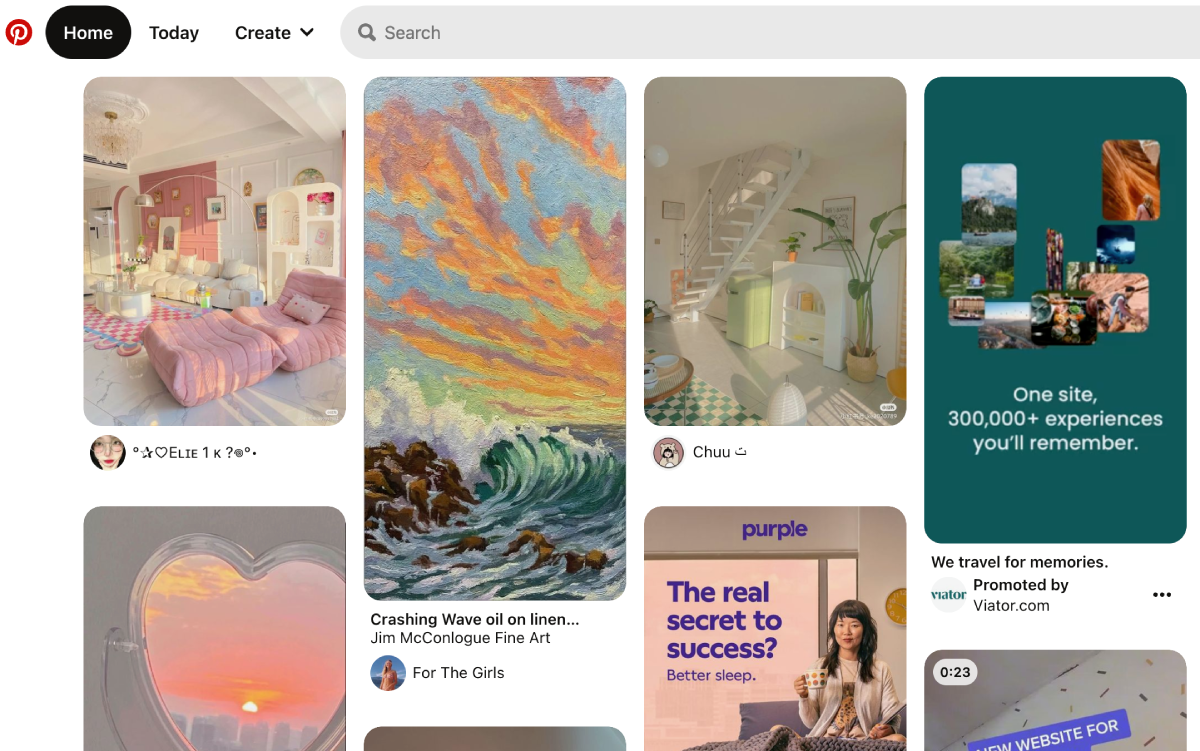 Step 2 Select any picture and click to enter the single page;
Step 3 Click the three dots button to the right of the image and select "Download image" in the expanded options to save the image on your computer.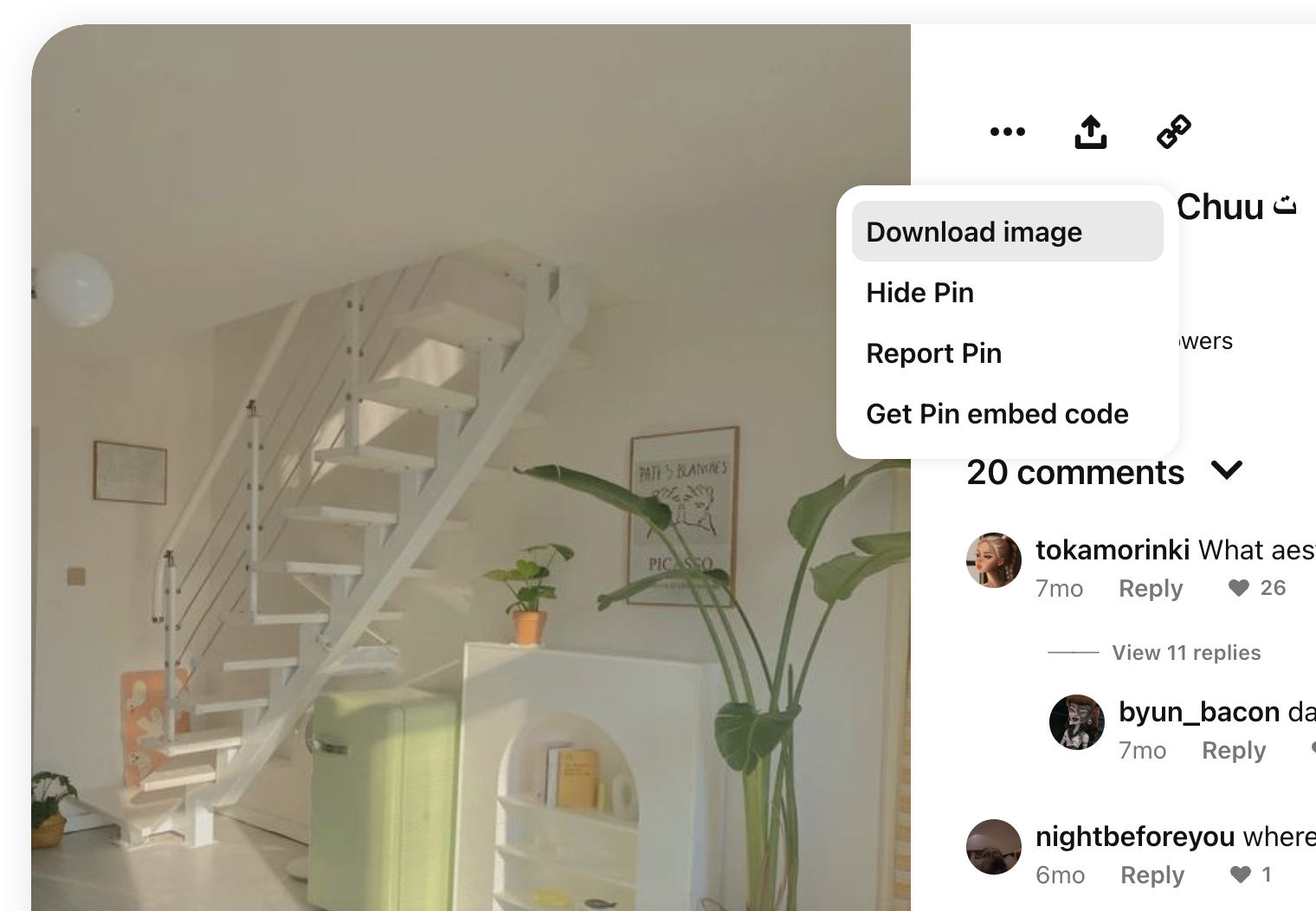 If you use your phone to download Pinterest images, read this tutorial:
Start by opening Pinterest on your phone, then tap one of the Pins, tap the three-dot button in the upper-right corner of the image, and finally, Tap Download image.
2) Pinterest image downloader download method
I just mentioned that not all Pins allow users to download, this is the creator's setting before publishing the work. In this case, what should we do when we still want to download these pictures?
Using Pinterest image downloader is a free way to download Pin images, its advantages are:
Free to use, unlimited times
Available on all popular devices
Support both Png and Jpg formats to download
Support for downloading pictures in original quality
One such downloader is dmsave-Video Downloader Professional, which allows users to download all Pinterest pictures, Gifs and videos. The method of use is as follows:
Step 1 Open Pinterest on your device;
Step 2 Select one of the pictures and get its link: a link in the format https://www.pinterest.com/pin/number/ ;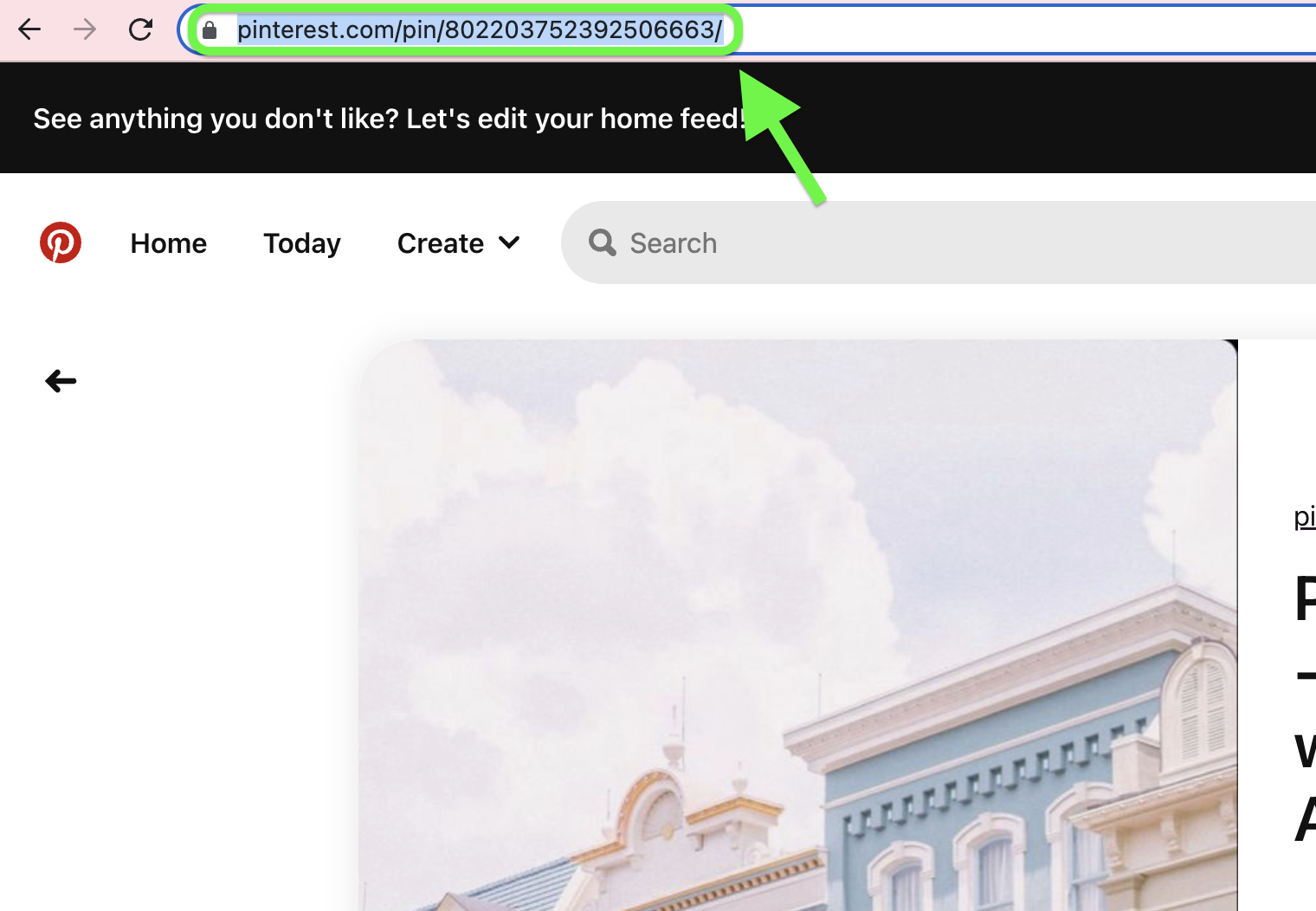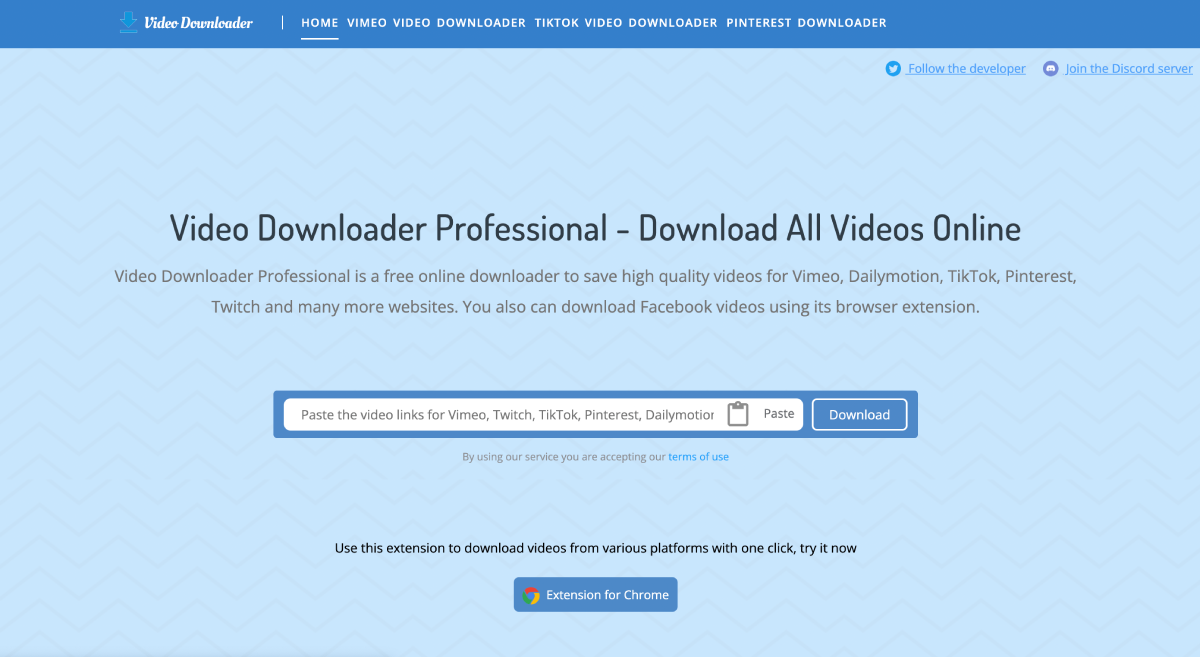 Step 4: Paste the copied URL into the corresponding location in the downloader;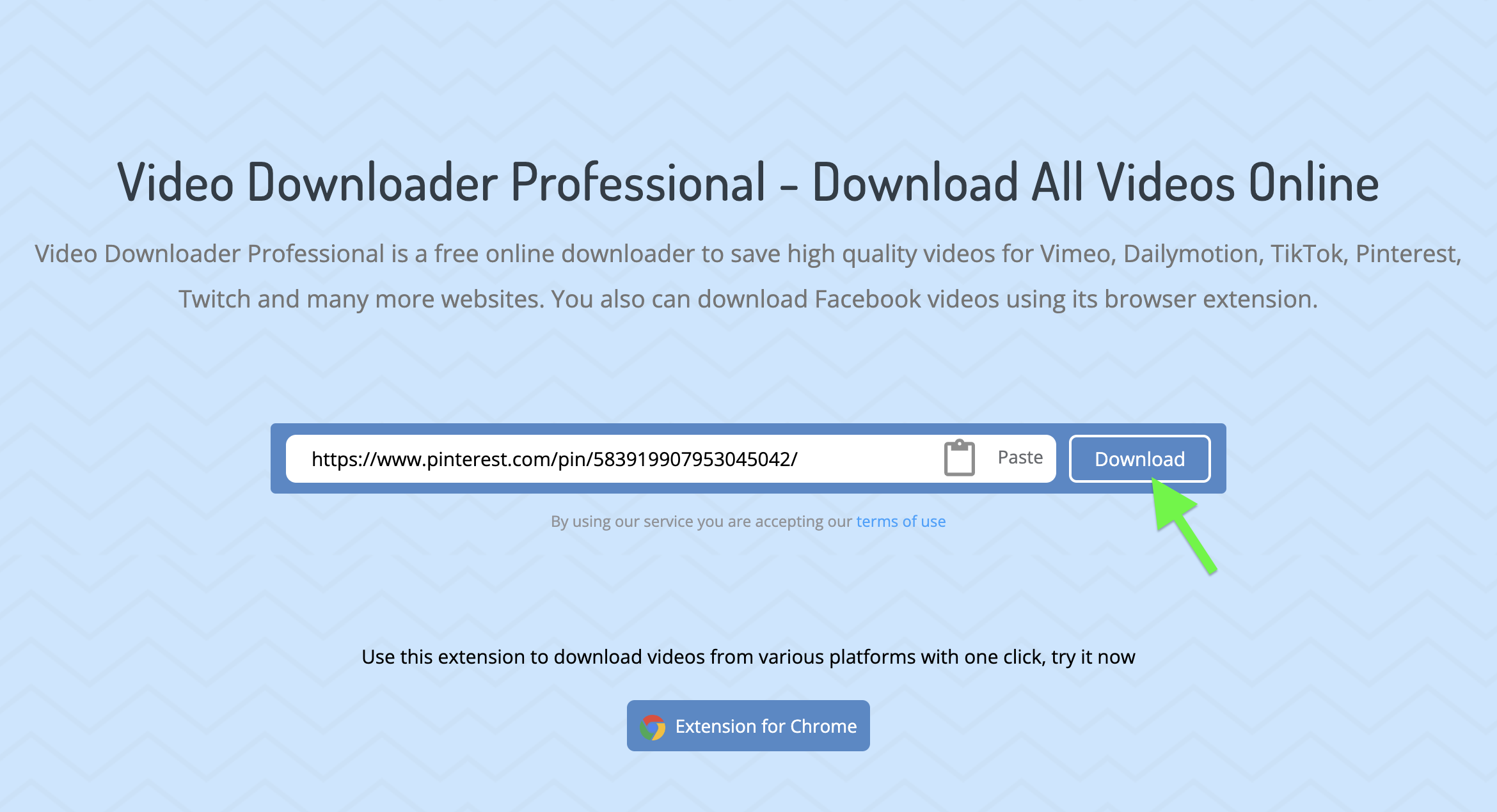 Step 5 Click the download button and select the type of picture quality you want.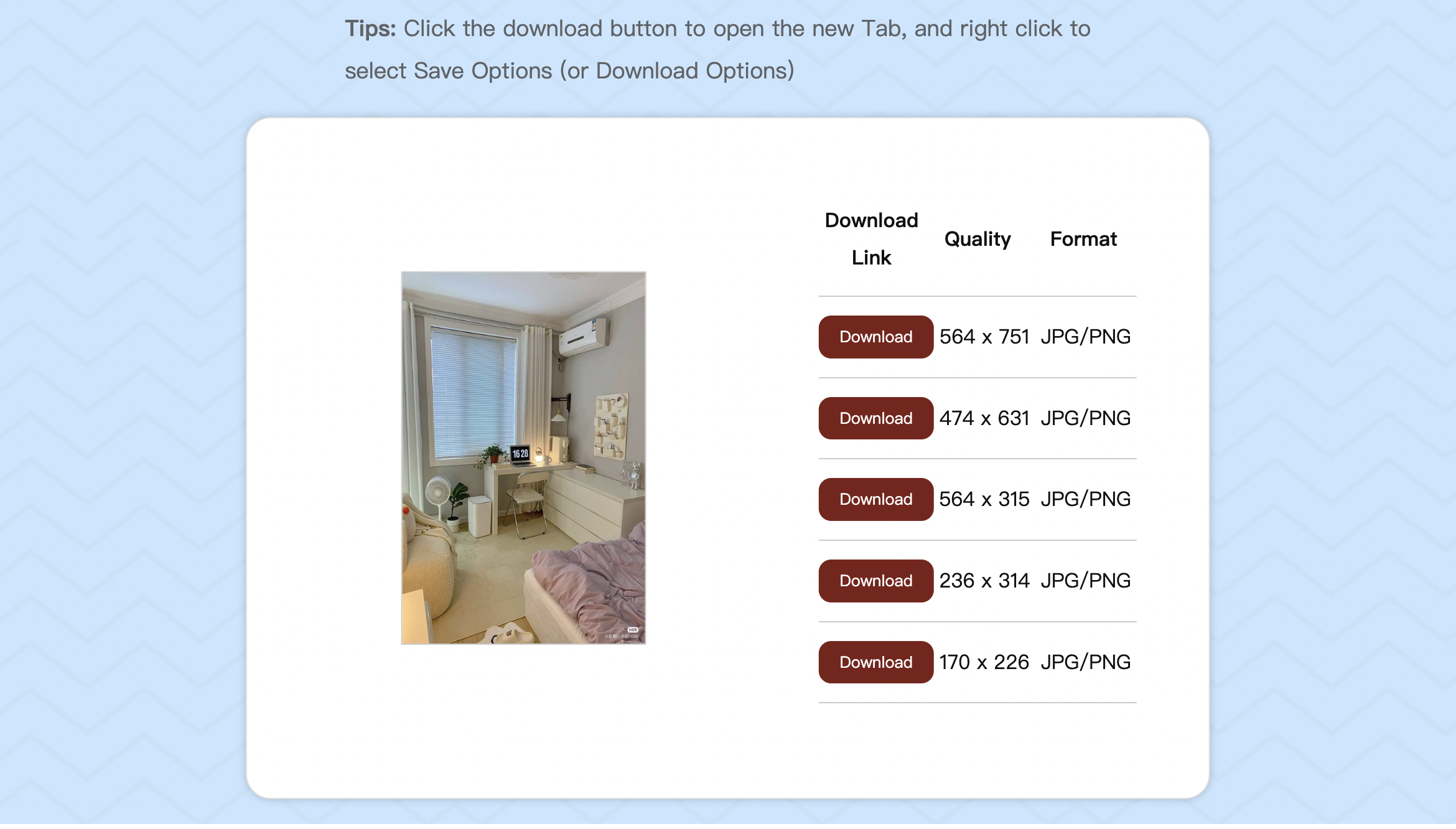 That's all for how to download images for free with Pinterest image downloader.
3) Pinterest image downloader extension download method
If you want to download multiple images, copying and pasting links will take too much time. You may also consider using an extension on your computer's browser to download multiple images faster.
The first step is to install the extension Video Downloader Professional, which supports Google Chrome browser and Mircosoft Edge browser.

Step 2 Once the extension has been successfully installed in your browser, make sure it is always running and open the Pinterest website.
Step 3 Move the mouse to any Pin, you will notice a download button in the upper left corner of it, click the left mouse button to start the download.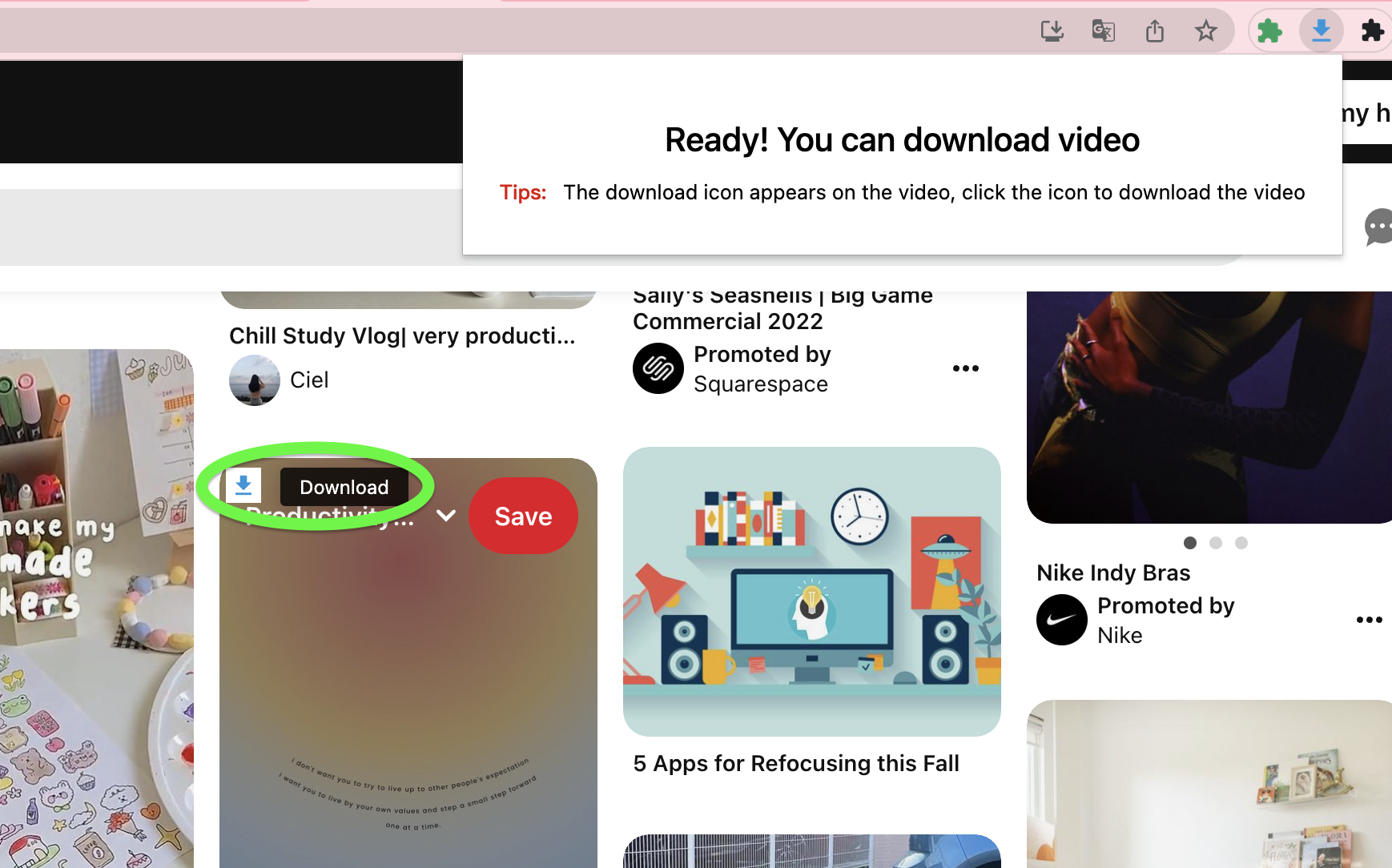 When you want to download images multiple times, just click the download button.
How Can I Download Pinterest Videos?
According to Pinterest's regulations, there is no download option for videos in Pinterest, so users cannot download them directly on Pinterest's official website.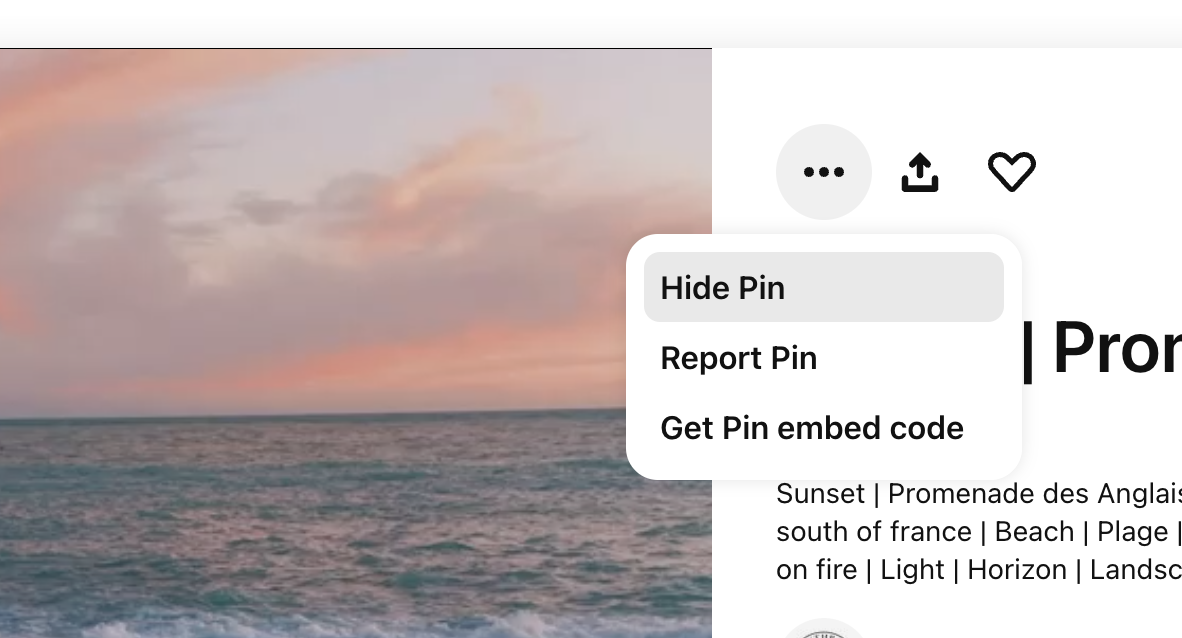 In fact, the dmsave-Video Downloader Professional mentioned above can directly download videos in the same way as picture downloads, and can save them to your device in Mp4 format.
1) Pinterest video downloader download method
Step 1 Repeat the operation of downloading the picture above, and copy the link of the video Pin;
Step 3 Choose to save in Mp4 format or save in Png/Jpg format.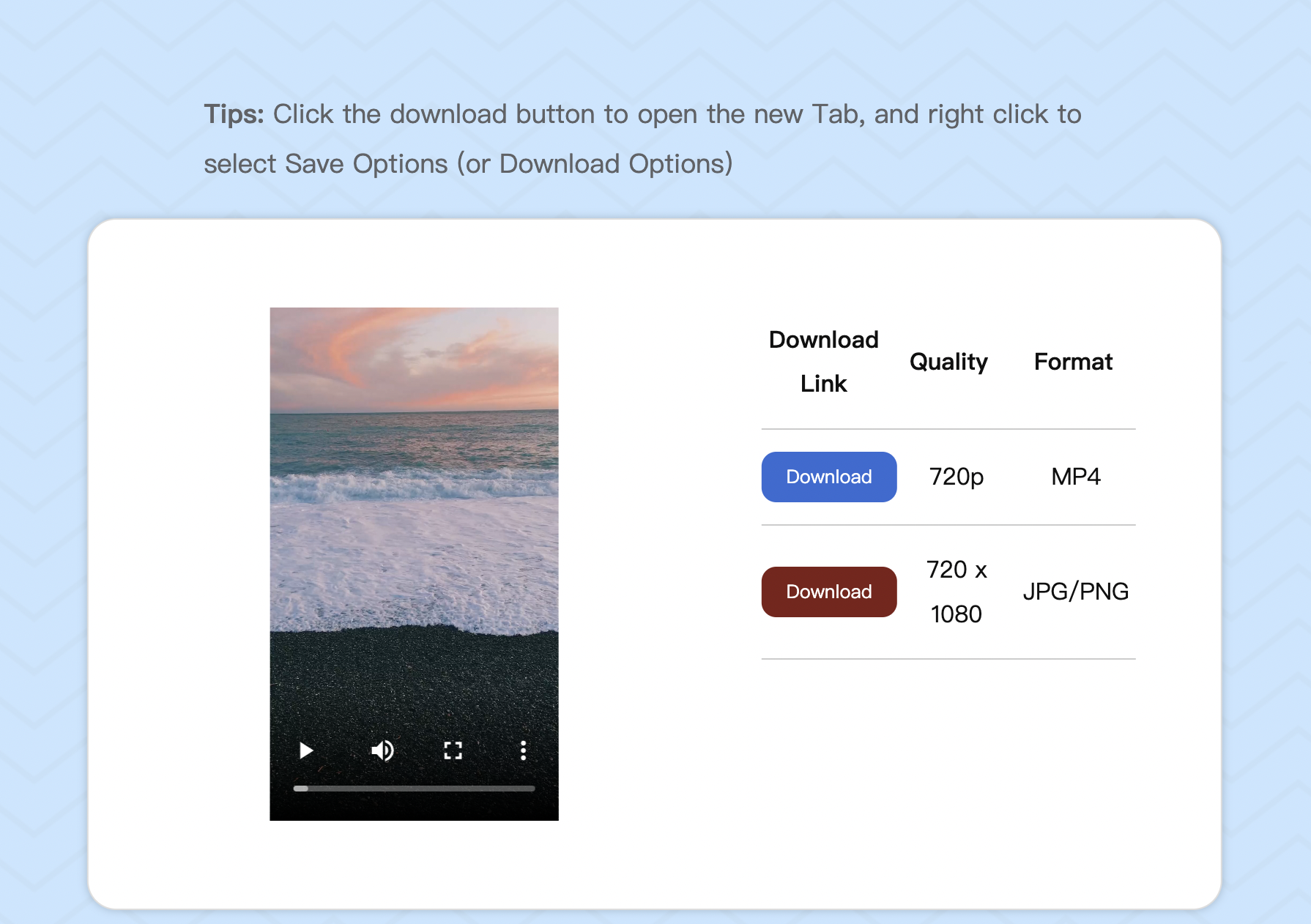 2) Pinterest video downloader extension download method
Video Downloader Professional can also download Pinterest videos as a browser extension. The same way as for downloading pictures.
How can I batch download images or videos from Pinterest?
If you want to batch download Pinterest pictures or videos faster, you still have a free and effective method. Pincase is a browser extension that can batch download Pinterest pictures or videos, and supports batch downloading to folders.
Pincase is a free Pinterest video downloader that makes downloading on Pinterest.com easier. It also provides download function to download pictures, GIFs, videos, Story Pins.

How to Batch Download Pinterest Images or Videos Using Pincase?
Step 1 Install Pincase to your Google Chrome;
Step 2 Open Pinterest and enable Pincase;
Step 3 Name the image or video folder you want to export in batches;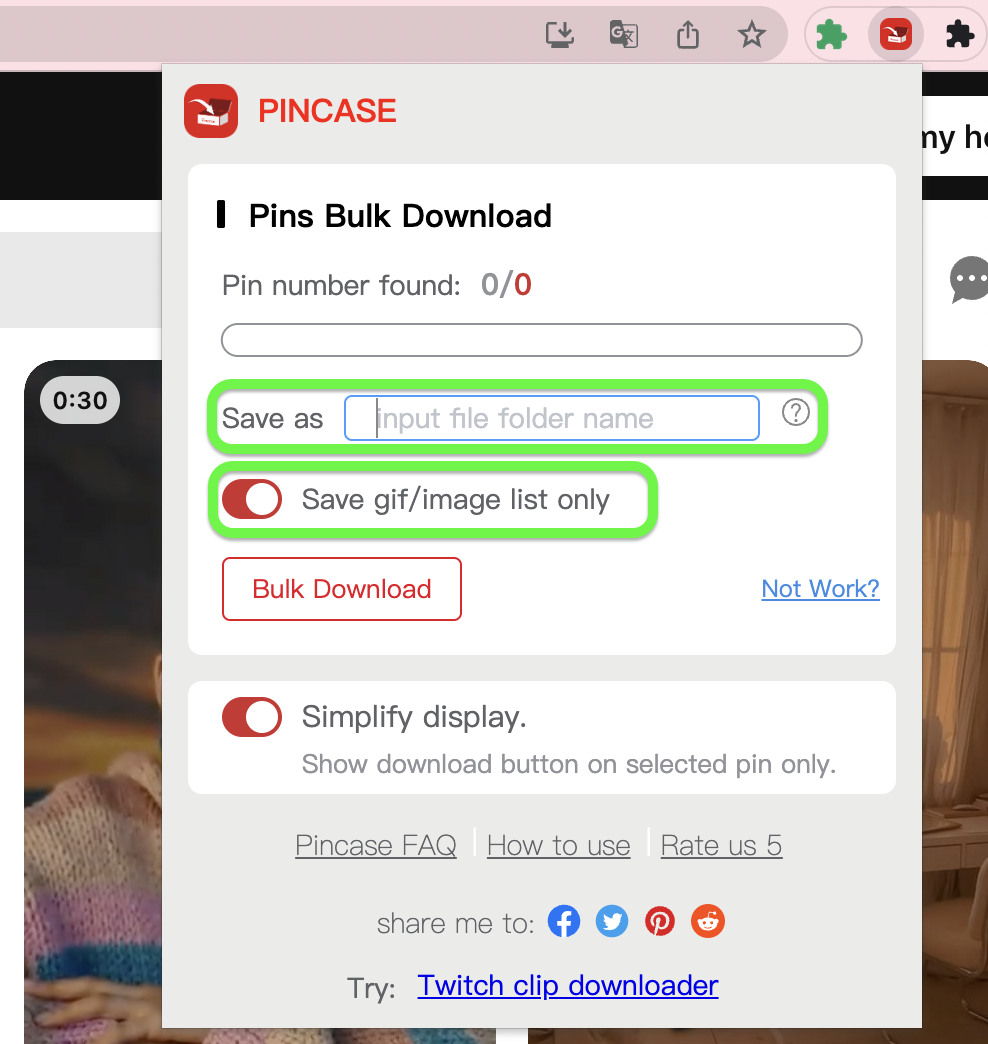 Step 4 Pull down the page and let Pincase automatically recognize the picture or video. Click【Bulk Download】to download.
You can also control the download progress.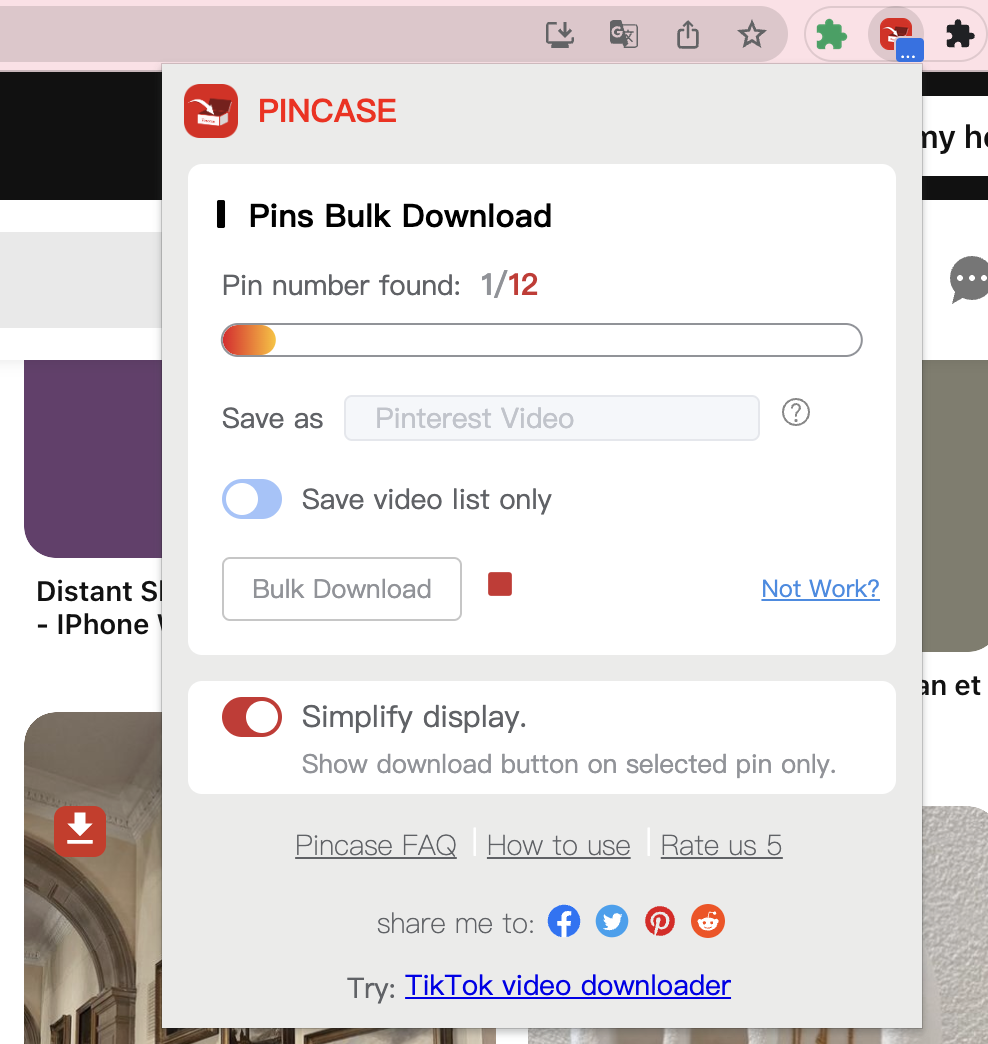 ConClusion
The above is the tutorial for single download and batch download of Pinterest pictures and videos. If you have any questions about the use of the downloader in the tutorial, you can quickly browse the FAQ here.
FAQ
Frequently Asked Questions
Is the Pinterest downloader safe?
The Pinterest downloaders mentioned in the article are all security tools that have been strictly reviewed and launched on the Internet, and they will not collect your information without authorization.
Is the Pinterest downloader free?
Yes. Both dmsave and Pincase downloader are free and unlimited.
Is it illegal to download Pinterest Pins?
In fact, as long as you don't use the downloaded works for commercial use, and only watch them offline, you won't be penalized.
What devices does Pinterest Downloader work with?
The online downloader is available for various devices, and the downloader extension is available for Chrome and Edge browsers.